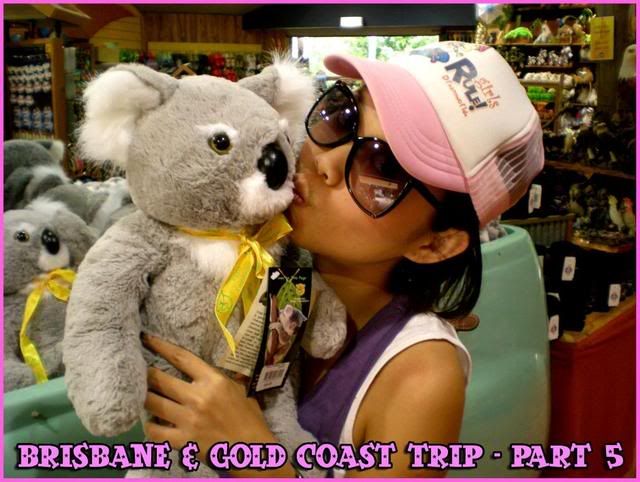 25th May 2009
Tuesday
It's our second last day here in Gold Coast and it's off to the other famous theme park today. I was pretty apprehensive of visiting DreamWorld initially after how Movie World disappointed me. But I told myself to look on the bright side and give DreamWorld a chance. And hurray!!! DreamWorld didn't disappoint me. :)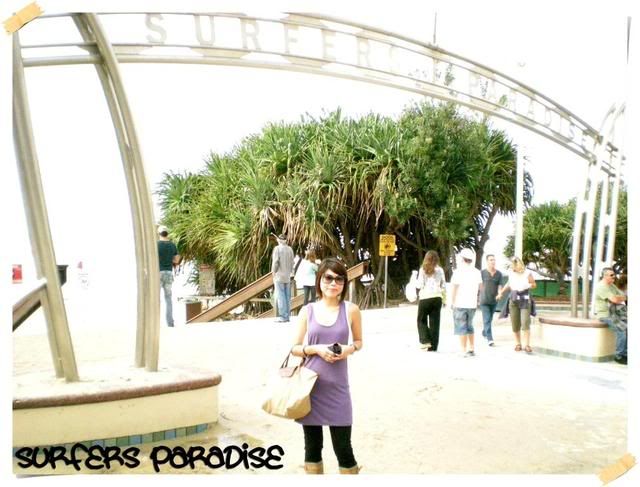 Since arriving in Gold Coast, we haven't really been to the beach to take some proper photos at all. We did went over at night but it was too dark to take any photos and even though I wanted to catch the sunrise, I didn't managed to do it since I had to wake up super early. So we decided to take a stroll along the beach after breakfast at Hungry Jack's and before moving to DreamWorld.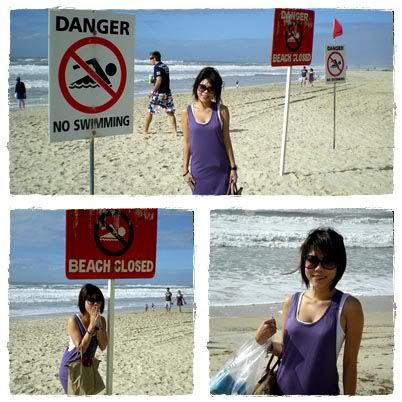 Upon arriving at the beach, we saw the signs announcing the closure of the beach due to the bad weather. Since the day we arrived in Gold Coast, the weather hasn't been that fantastic. We love it because of the super cool weather but to the Aussies, it was considered a bad weather with all the erratic strong winds and heavy downpours. And the current was so bad that the tide caused plenty of sand cliffs along the beach which was the reason why they had to close off the beach. On top of that, many houses along the beach were affected as well and all these were reported in the news almost everyday. But the closure of the beach didn't really affect us at all since we had no intention of swimming at all.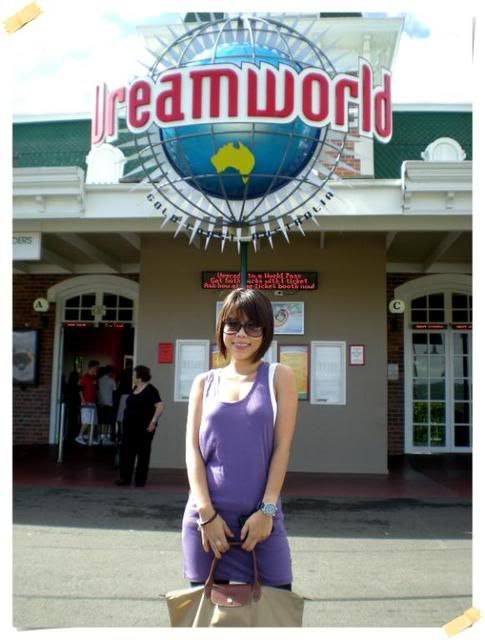 We arrived at DreamWorld after a short drive. Since we had already got our discounted tickets at Surfers Paradise, we didn't have to waste time to get it at the entrance.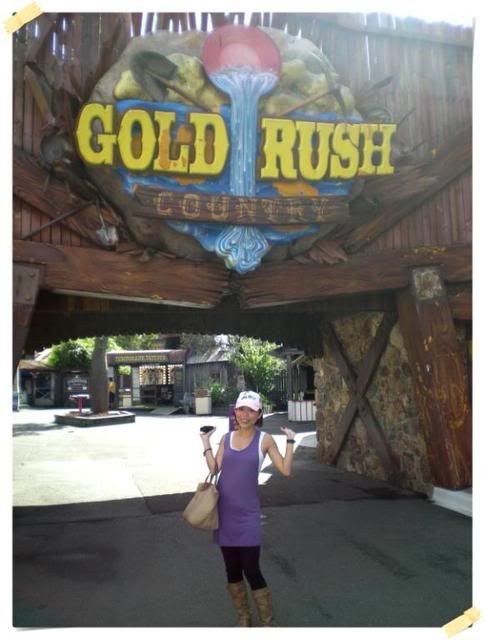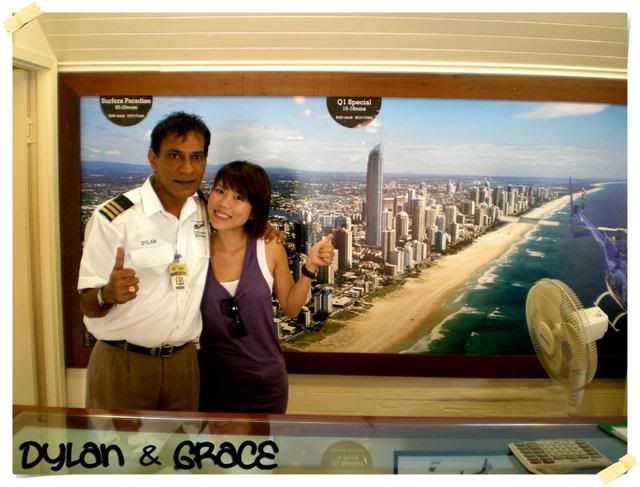 The first thing that we did upon reaching DreamWorld was taking my first ever helicopter ride. Wooo!!!!!!!!!!! It wasn't planned at all since we didn't even know that we could take a helicopter ride in DreamWorld. It was the first thing that we saw when we reached DreamWorld and since I have never been on one before, I decided to go for a ride. And coincendentally Dylan (the guy mending the counter) is a Malaysian but is now residing in Gold Coast decided to give us a discounted rate upon learning that we are from Singapore. The adult rate was about AUD$75.00 for a 10minutes ride but he offered us the children rate at AUD$65.00. Even though it's not much, it was still a pretty nice gesture.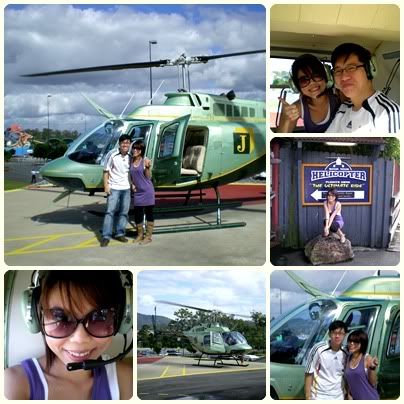 After watching a short video and safety briefing by Dylan, we were ready to go. I was relly excited and couldn't wait to get on the helicopter. When you are in the helicopter, it seems that the helicopter was flying at pretty slow speed but when you put your hand out of the small sliding window, you will realised that it it NOT SO! it's actually going at a speed of about 200km. After 10 minutes of flying and a spectacular view, it's time to touch down.

Upon touching down on the helipad, the staff came over to take our camera and took some photos for us and then it was over. It might be a little expensive for a short 10 minutes ride but it was definitely worth it.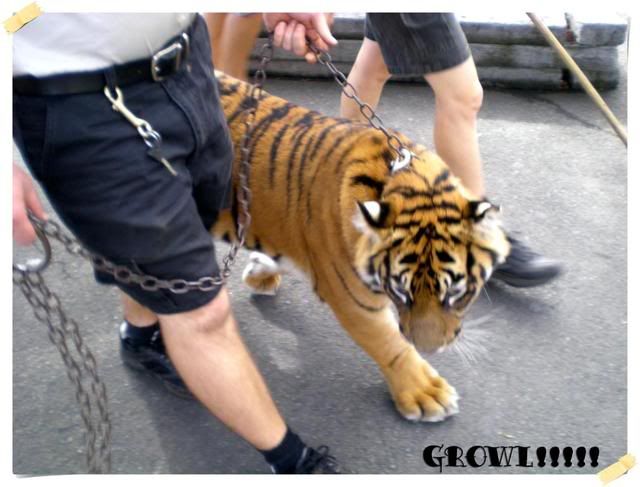 Off to explore the rest of the park after we were done with our helicopter ride. At different timing of the day, the staff would bring the tiger out for a little stroll and you get to pat it. But we were only allowed to pat it at the back and not at the front so as to prevent a freak accident from happening.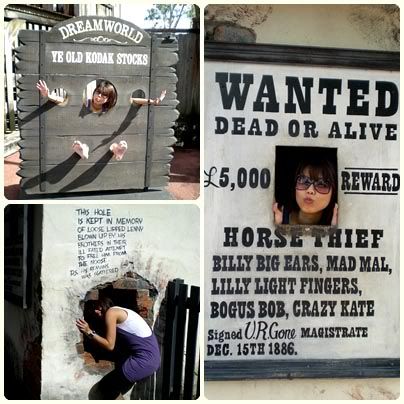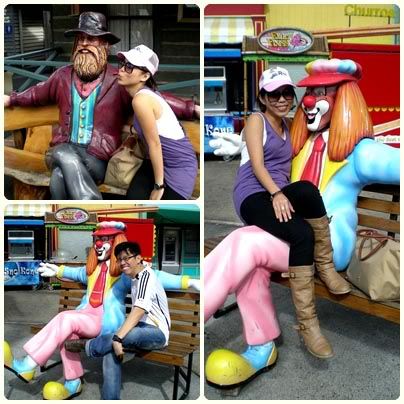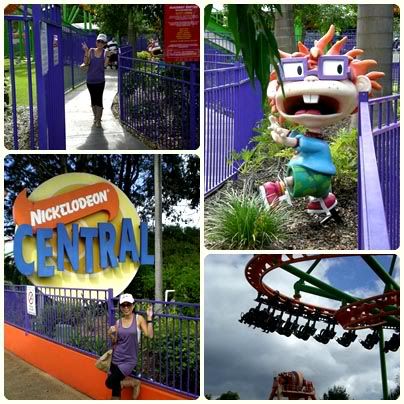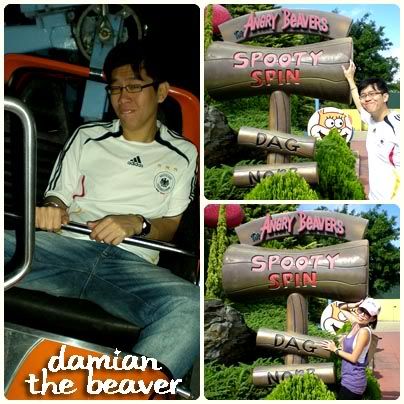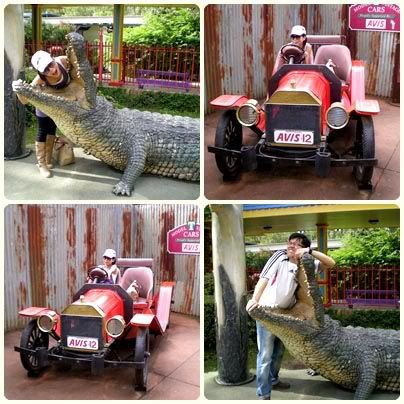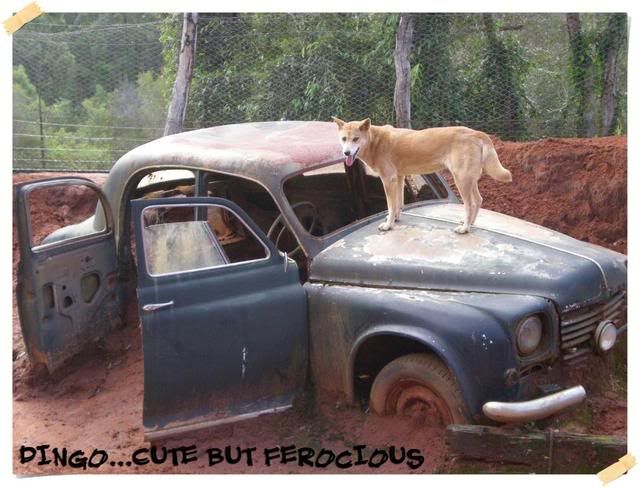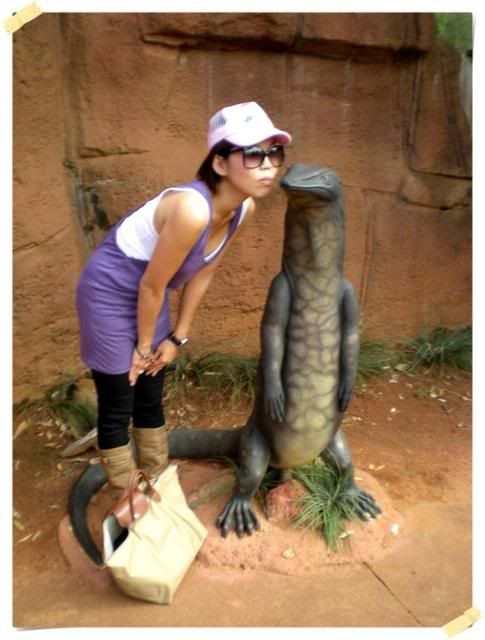 The rest of the day was spent on taking rides and more rides and exploring the theme park. Didn't do much shopping as there weren't much to buy. The only thing I bought was my white and pink Rugrats trucker cap. I love it the moment I set my eyes on it and I knew that I had to get it.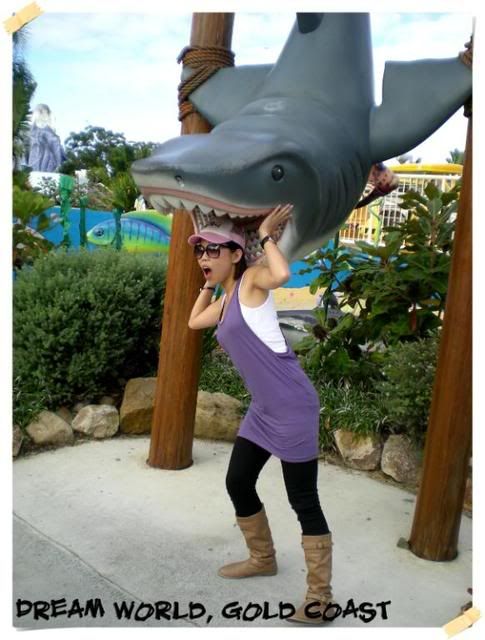 While taking the photo with the shark, I realized that I took a photo with a similar shark back in Universal Studios. And after going through the photos taken back then, tadah....I found it. Except the shark in Universal Studios looks better. And I was wearing the same pair of boots back then. I only realised it after looking at the photos.
The next best ride I had after the helicopter was this motor-bike roller-coaster. I have never come across anything like that in DisneyLand, Universal Studios, Six Flags and MovieWorld. Isn't it interesting? It moves off at a pretty fast speed at the start but starts to slow down after a while so it was not that scary as it seems.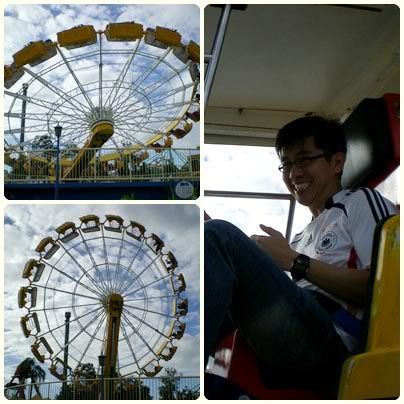 The only ride that had me screaming off my lungs was THE CLAW!!! I didn't want to go it but Damian kept nagging me so in the end I gave up and accompanied him. And I so wanted to kill him half-way through the ride. The ride is in such a way that we were turned upside down and at a super high height too and then you get swung down again!!! After going on this ride, I found all the other rides that I had taken before nothing at all. By the time the ride stopped, my throat was hoarse from all the screaming and I had to drink plenty of water to ease my throat; on top of that my legs were feeling like jelly!!! And Mr. Damian kept laughing at me.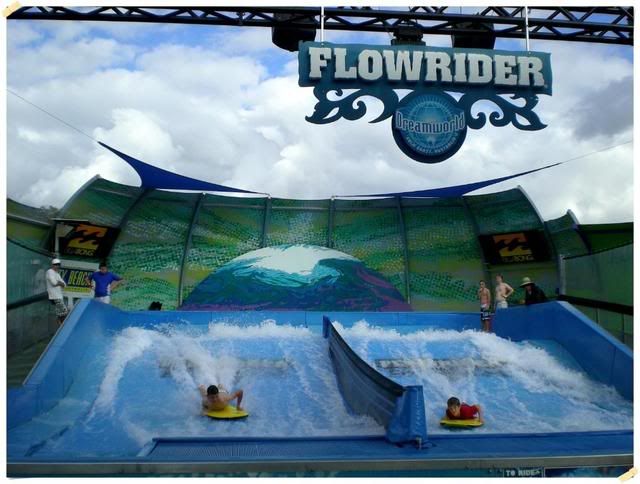 After watching the IMAX movie about a space shuttle which was so boring that I fell asleep in the theatre, it was time to leave the park. As usual, we headed back to our apartment to take a rest before heading out again.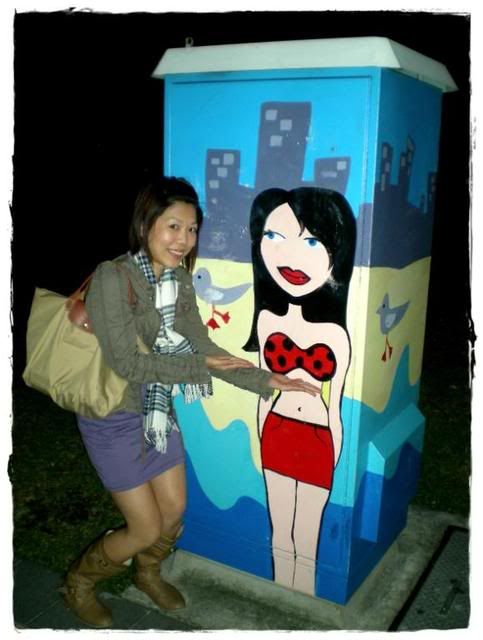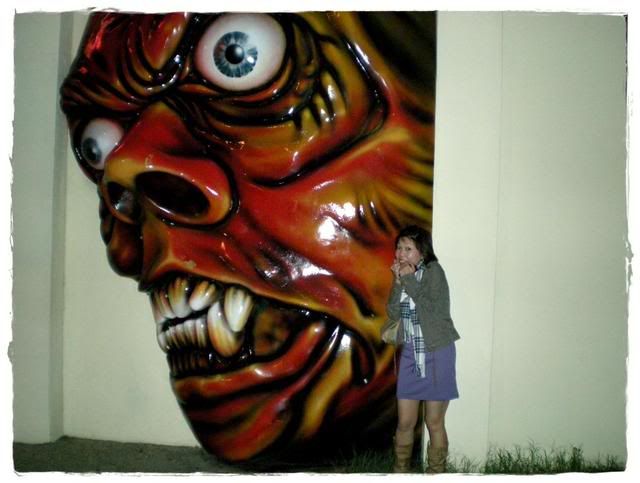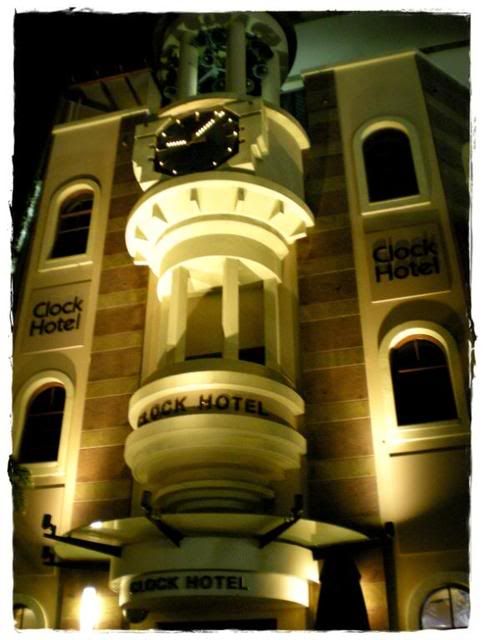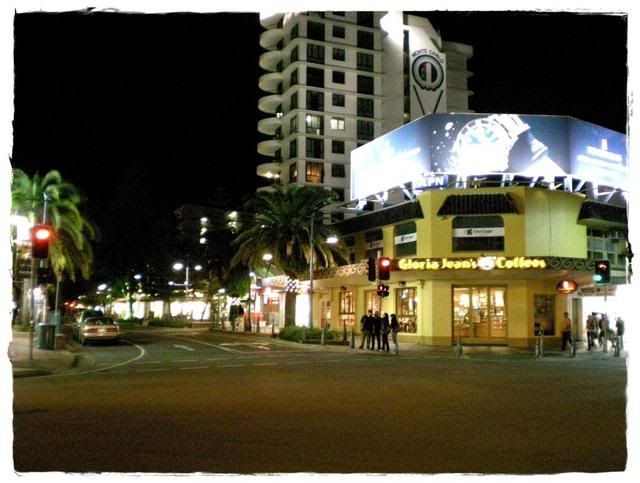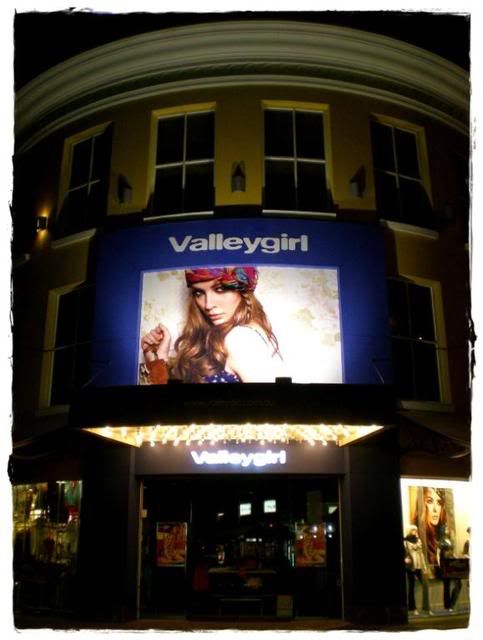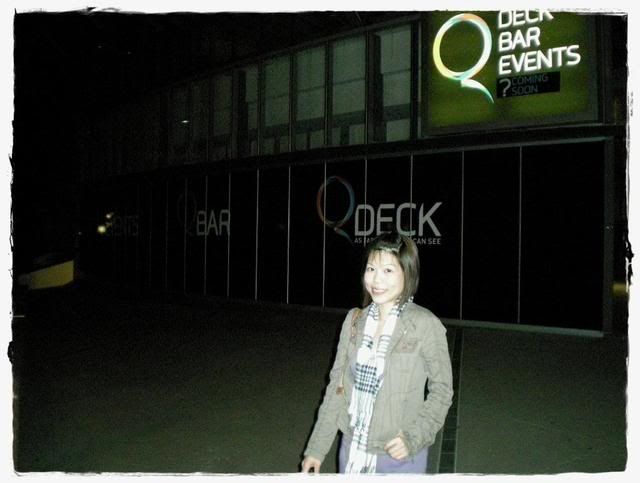 Since it was our second last night in Gold Coast, we decided to take one last stroll in Surfers Paradise. After a long stroll, it was time to head back to our apartment to start packing our lugguge since we would be checking out of the apartment the next morning.

***********

Part 6, the final part of this trip will be up soon once I have sorted out everything.