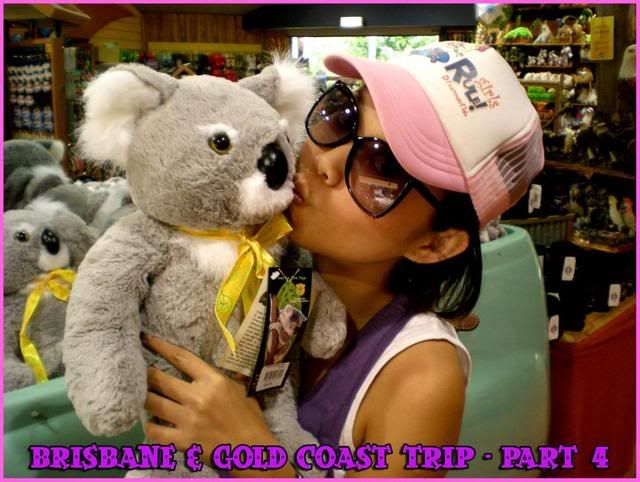 24th May 2009
Monday
Our itinerary for this day:
x Carrera Markets
x Pacific Fair
x Conrad Jupiters
x Hard Rock Cafe
Woke up early on this day and took a 15 minutes drive to Carrera Markets. Even though we reached there at about 9.30 a.m., the carpark was already packed with cars that we spent a good 10 minutes searching for a parking lot. Many Aussies come here to stock up on their stock produce for the week cause it's much cheaper than that of the super-marts. It's similar to the flea markets in Singapore except that they have fruit stalls, eateries and it's permanent. It's also similar to the Fremantle Market in Perth but I still prefer Fremantle because of the scenic view and also of the wider variety of stores over there.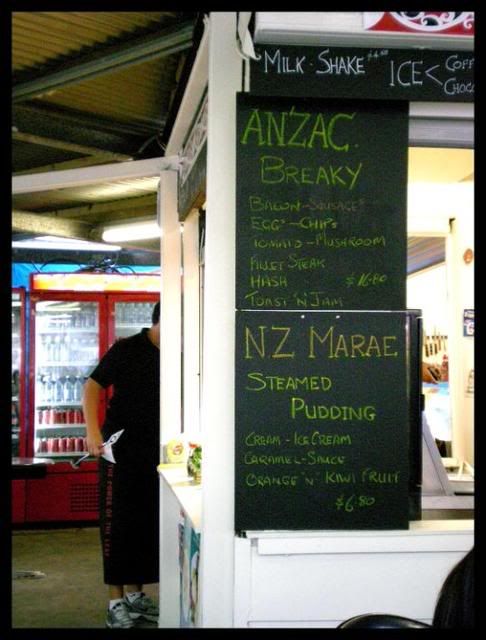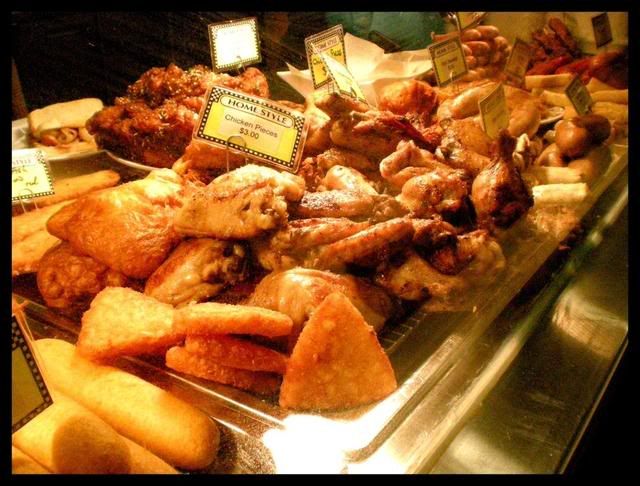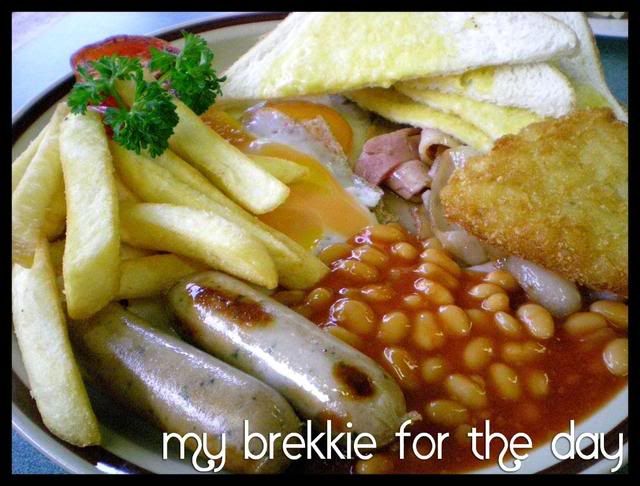 Our breakfast was settled at this little brekkie store owned by a Singaporean. And boy, their breakfast portions are certainly huge. I ordered the Kiwi Deluxe and it comprises of:

x 4 pieces of buttered triangular toast
x 2 sunny side eggs
x 2 herbal pork sausages
x 2 pieces of bacon (not strips)
x 1 hash-brown
x 1 portion of baked beans
x 1 portion of fries
I tried my best to finish everything but well...I failed. I only managed to finish about half of it and I was so full that I didn't even feel hungry during lunchtime.
Spent about 2 hours walking and browsing around but that was nothing much so we decided to head down to Pacific Fair which was just a 5 minutes drive away.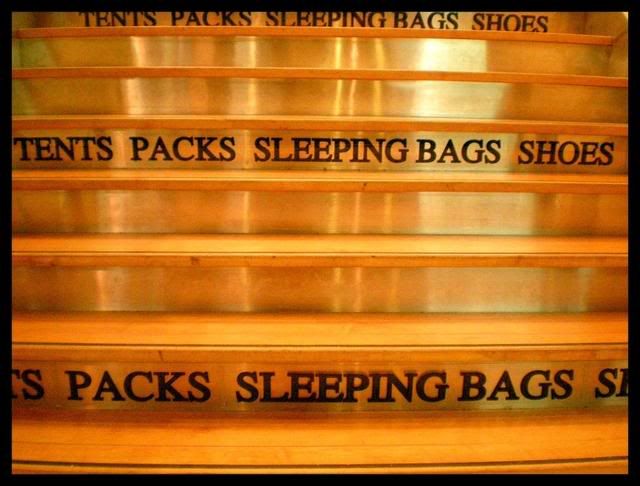 Again, we didn't spent much time here, maybe about 2 hours. Pacific Fair is just another shopping mall and not a factory outlet so the stuff sold here were pretty much the same as the those sold in Surfers Paradise. Even the stuff sold in Diva which is available in Singapore as well cost almost the same and some even more expensive than in Singapore. Did managed to get the DVD for EDWARD SCISSORS which is my favourite all-time movie starring Johnny Depp.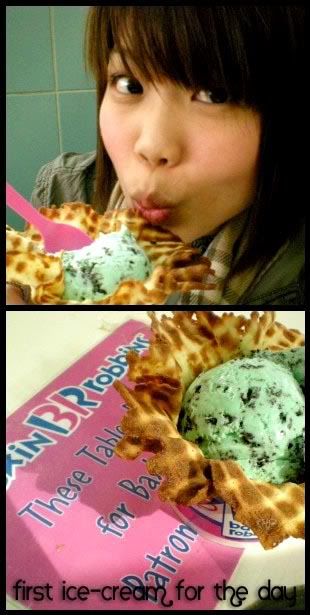 Stopped to have my 1st ice-cream of the day from Baskin Robbins. I am so addicted to ice-creams during this trip. I had ice-cream almost everyday and sometimes, twice a day. It's so different having ice-cream in the cold weather. And I love the ice-creams sold in Baskin Robbins, they are so colorful!!!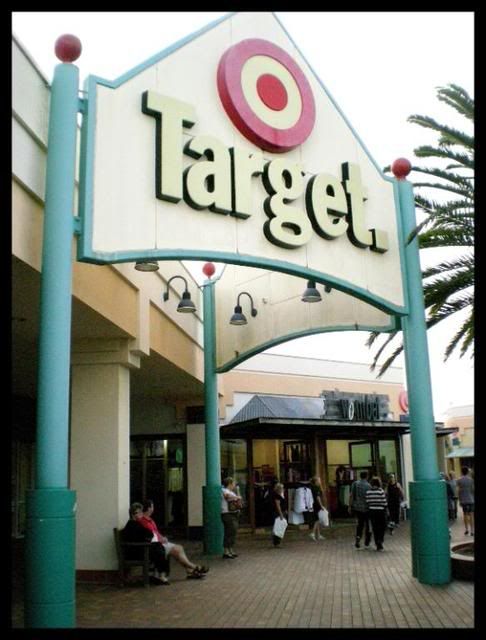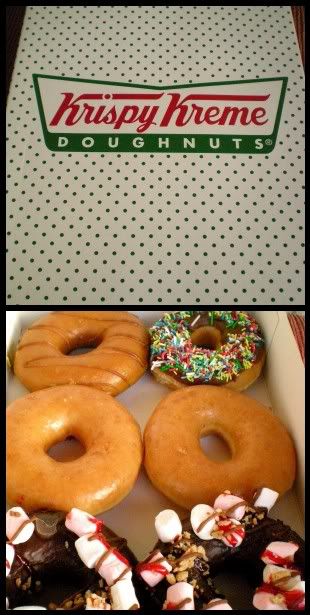 The only thing I was looking forward to other than Target in Pacific Fair was KRISPY KREME!!! It's only available in Pacific Fair in the whole of Gold Coast and there was a pretty long queue of customers waiting to get their hands on the delicious Krispy Kreme donuts.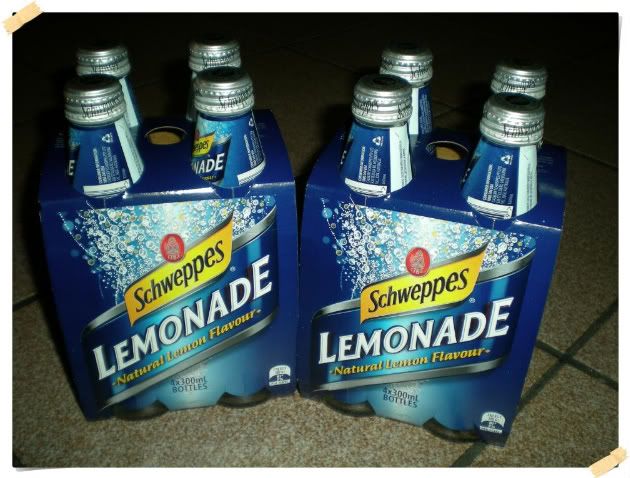 And I also lugged back 8 bottles of Schweppes Lemonade!!! I wanted to get the can version but they only have it 24 cans pack which I don't think I will have the strength to lug back to Singapore. So I had to settle for the bottled version. It was only after buying that I remembered that I can't hand-carry it on board the air-craft so in the end I had to finish 2 bottles and packed the remaining 6 bottles into my luggage which I will be checking it in.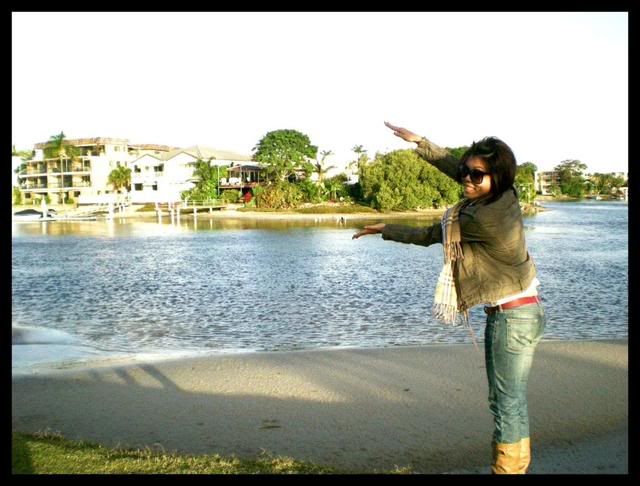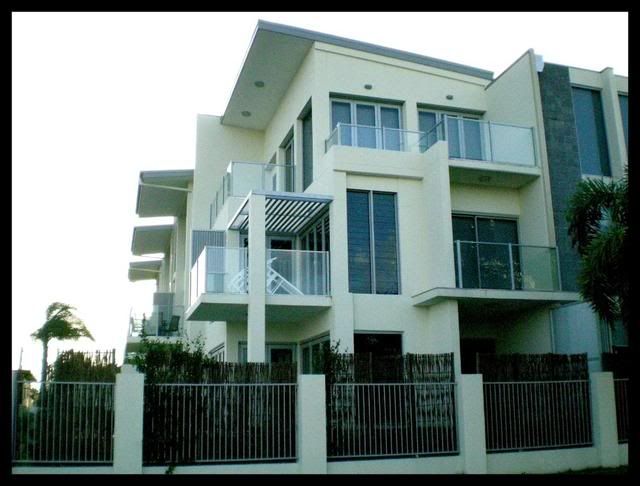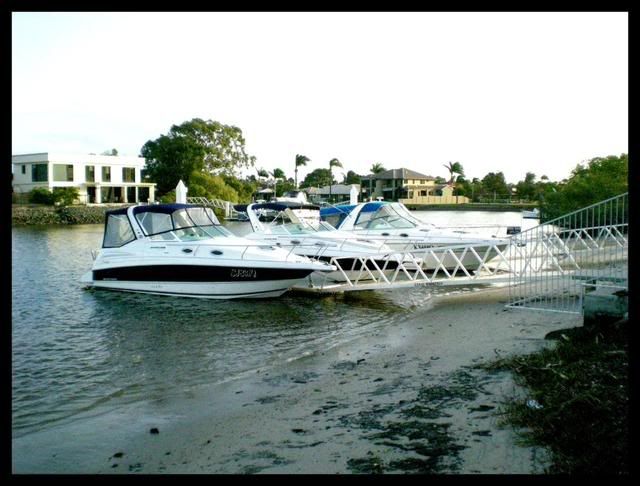 Took another coastal drive and did some "house-hunting" before heading over to Runaway Bay. Simply love the houses and some of the houses even come with their own deck where they can docked their yatches. And most of them aren't that expensive. You can actually get a HOUSE at about 200K to 300K whereas in Singapore, you can only get a HDB flat and without a sea-view or your little deck.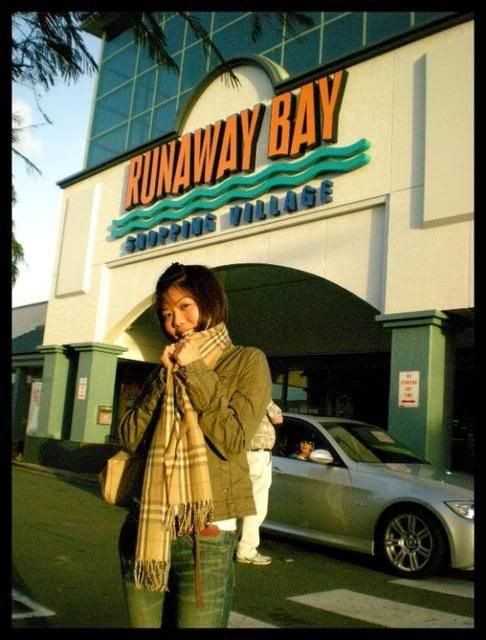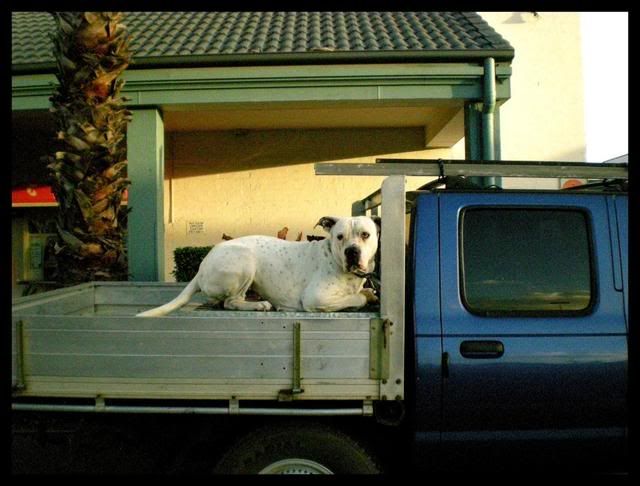 By the time we reached Runaway Bay, it was almost 5.00 p.m. and most of the shops were closed so we spent a little while exploring yet another hyper-mart. From afar, the doggie in the above photo looked like a dummy dog because it was so still; it's only when we got closer that we realized it was a real doggie.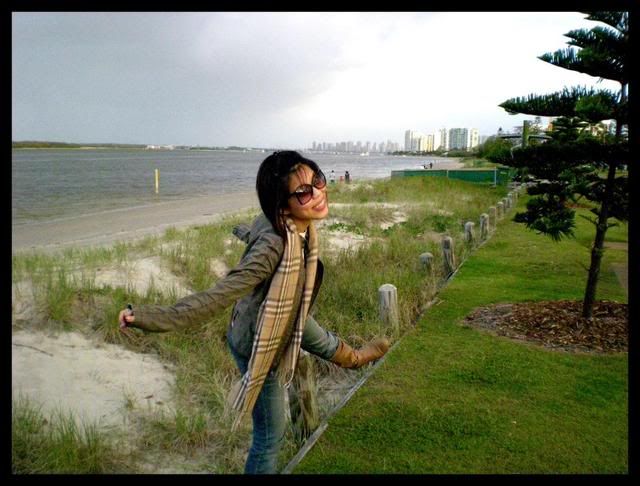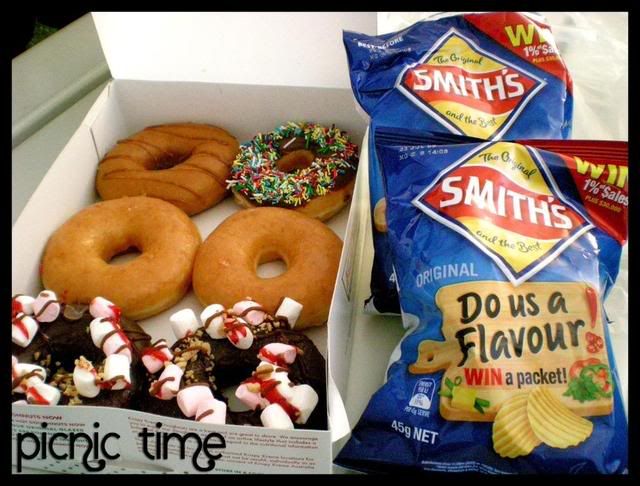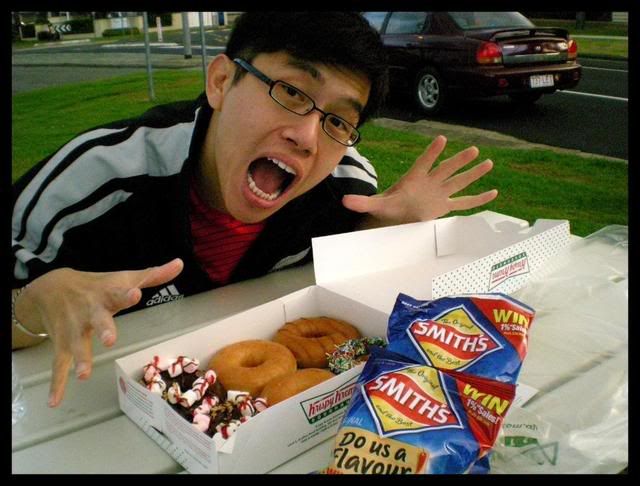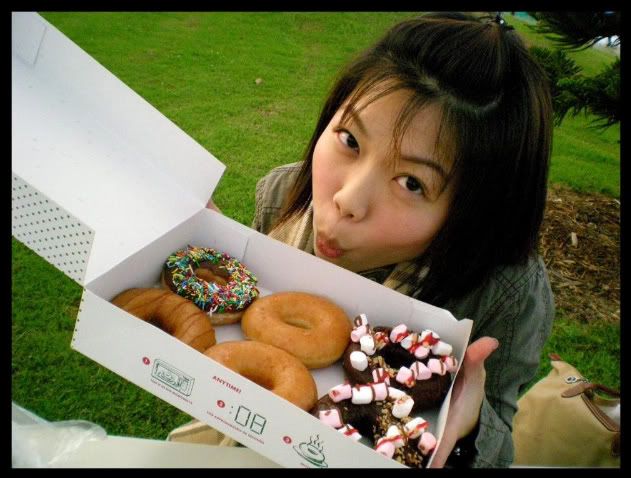 Stopped by the river intending to have a little picnic of chips and donuts but it started raining so we decided to head back to the apartment but not before I had my 2nd ice-cream of the day. At Baskin Robbins again!!! This time round I had vanilia flavour ice-cream but it didn't taste as nice as the mint chocolate chip ice-cream that I had earlier.
Mint
chocolate chip
ice-cream rocks
!!!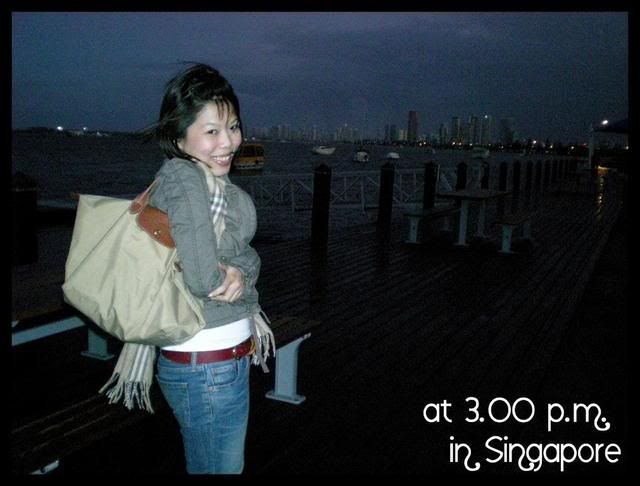 Took a rest back at the apartment and after that we drove over to Conrad Hotel to visit the casino since we didn't managed to walk there the previous night. Jupiter will be so pleased if he sees the casino cause its name is the same as his. Conrad

JUPITERS

!!! Didn't do much here since I don't gambled; Damian spent a dollar on the jack-pot machine and that was that. After 10 minutes, we were out of there and headed back to Surfers Paradise.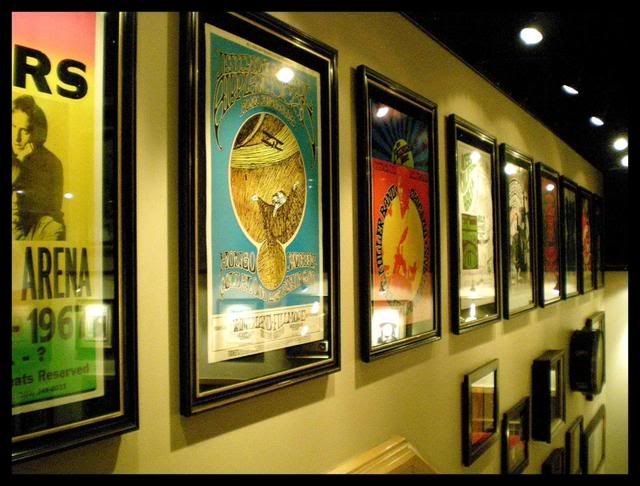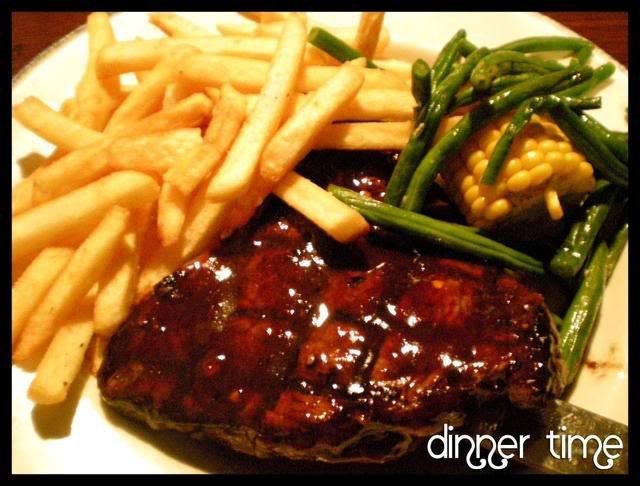 Dinner was at Hard Rock Cafe. Again we had a hard time trying to finish our dinner because the portion was so huge. I ordered the tenderloin steak and I almost fainted when it came. The steak was so

HUGE

and I took a long time to finish it. By the time I managed to finish it, I almost wanted to swear off steak for a long time.
**********

That's about that for this day. Part 5 and 6 will be coming up soon. Stay tuned!!!