23rd May 2009
Sunday

Itinerary for the day was to hit the Harbour Town factory outlets. After a 10 minutes drive from Surfers Paradise, we reached our destination. Went over to Big Chief for breakfast after parking our car since we already had Mac and Hungry Jacks.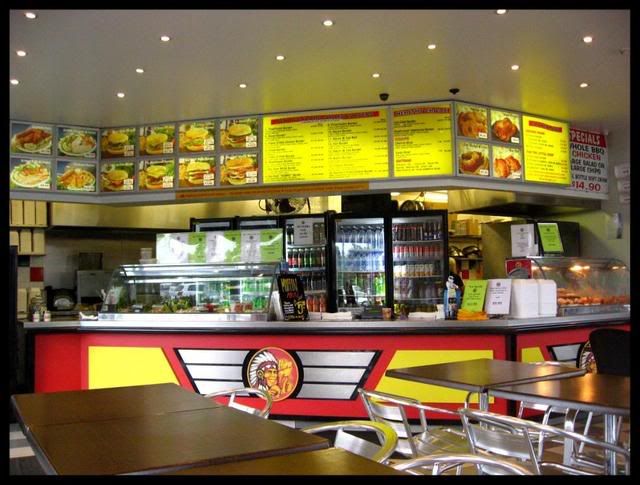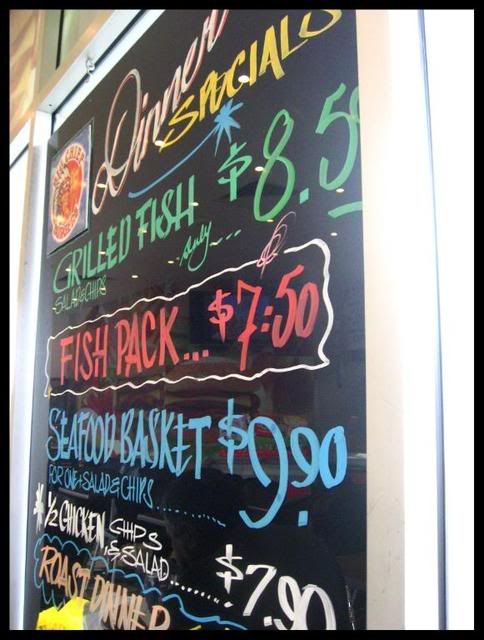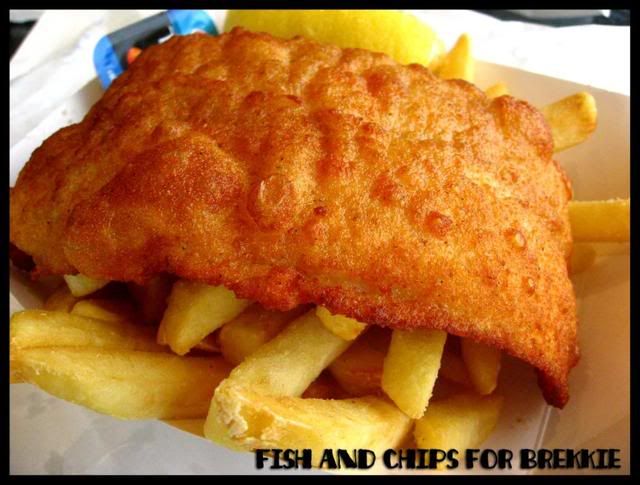 The above photos were the last photos taken from my trusty camera. What happened? While putting down his tray of food, he accidentally knocked my camera to the floor and well...the lens got damaged. They couldn't be retracted back. Was kind of upset because that camera has been with me for so long but decided to not think about it for the time being. And anyway Damian has sent it back to Canon for repairs so hopefully it can be repaired otherwise he will have to get me a new camera. :P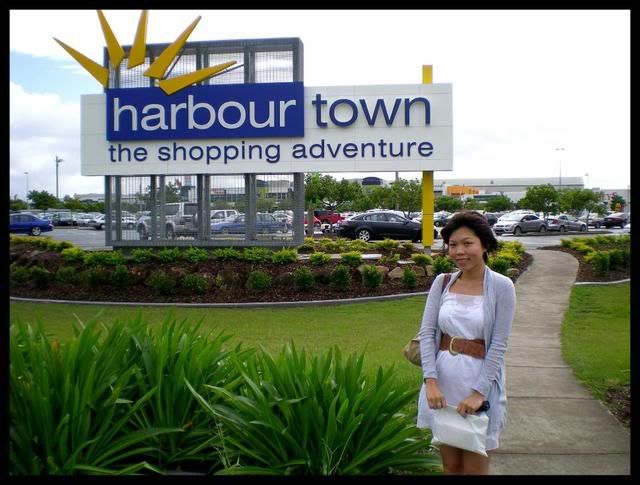 The rest of the photos were taken using Damian's camera but the quality wasn't that fantastic because he didn't know the different functions and settings and since I have never used any other brand of camera other than Canon, we only managed to figure out the different settings the next day.

Not much photos taken on this afternoon since we were busy shopping. Added up buying more things for DS, Mummy and my friends than myself. Even Damian was asking me why I was getting stuff for others and not myself. Well...I find it strange too. Every time I go on a trip I always end up buying gifts for others. I think it's time I stopped doing that. Ha...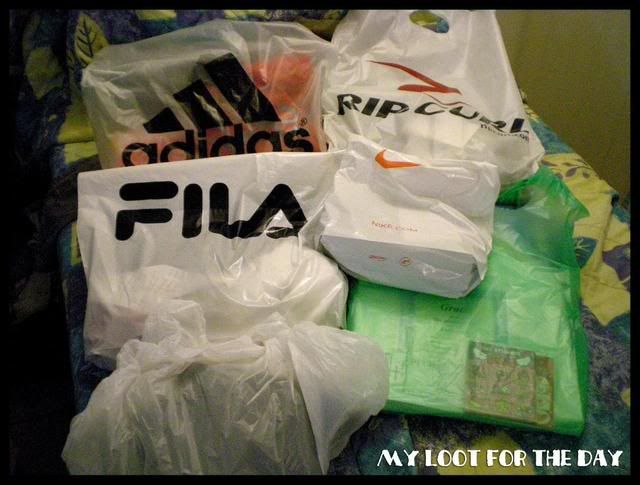 Burned a huge hole in my wallet at Adidas, Esprit and Bonds. Especially at Esprit. Their clothes were really dirt cheap. Additional 25% off the rack price. Some of the clothes cost only $8 after the discount. Managed to get my yoga pants and track pants at Adidas at a steal too. And also my new hoodie at $10.00.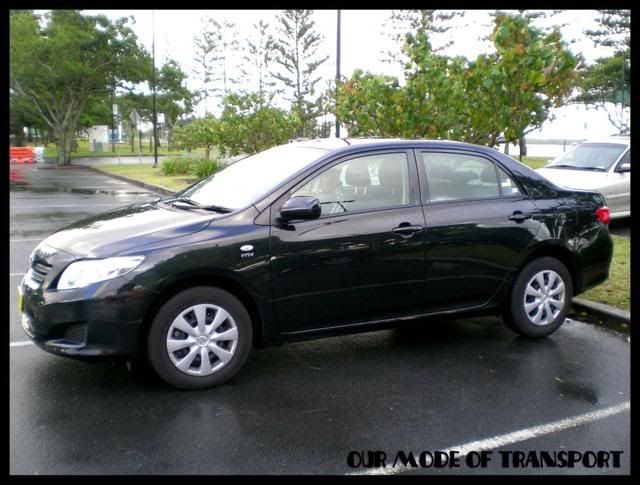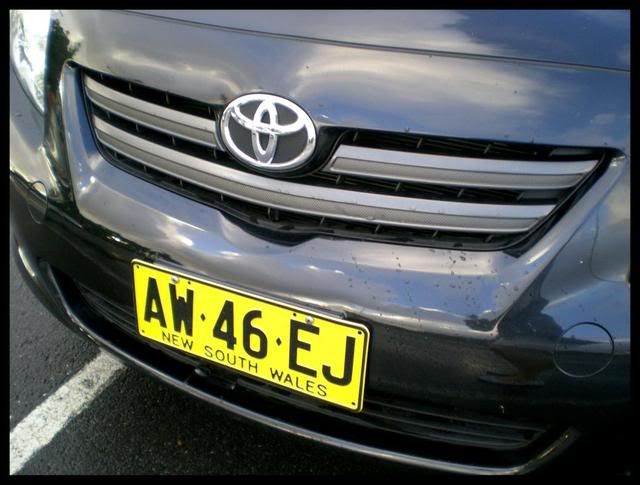 Went for a coastal drive after we finished shopping. After that it was back to drop our stuff at the apartment before going down for another walk at Surfers Paradise.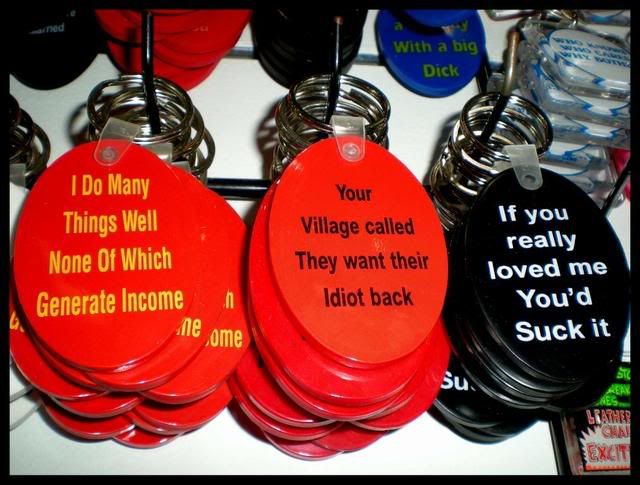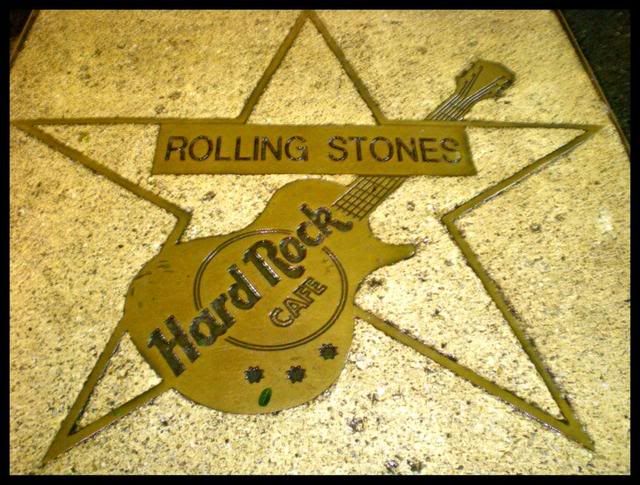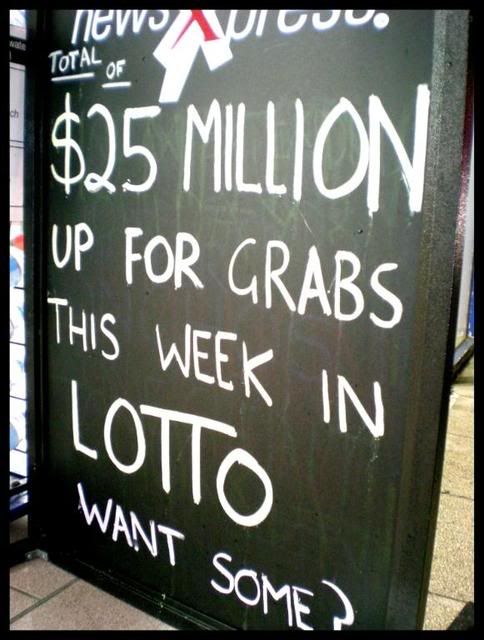 Bought Mac back for dinner instead of having it at the restaurant itself cause we wanted to watch SIMPSONS. Moreover, I couldn't wait to have my apple crumble as well.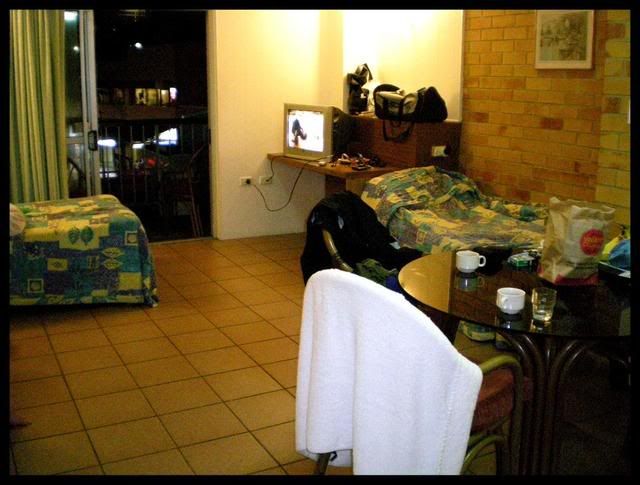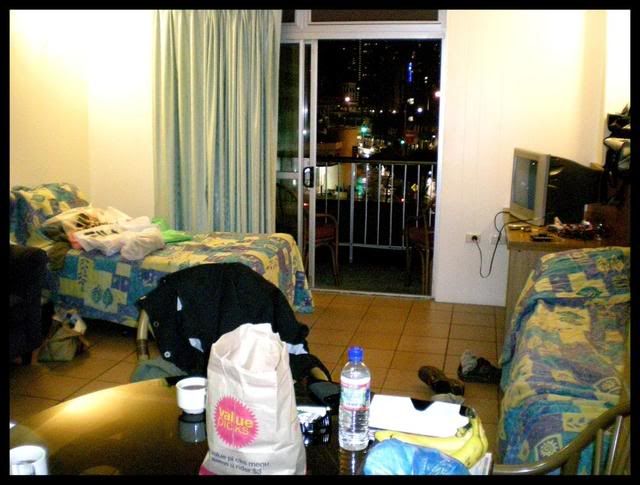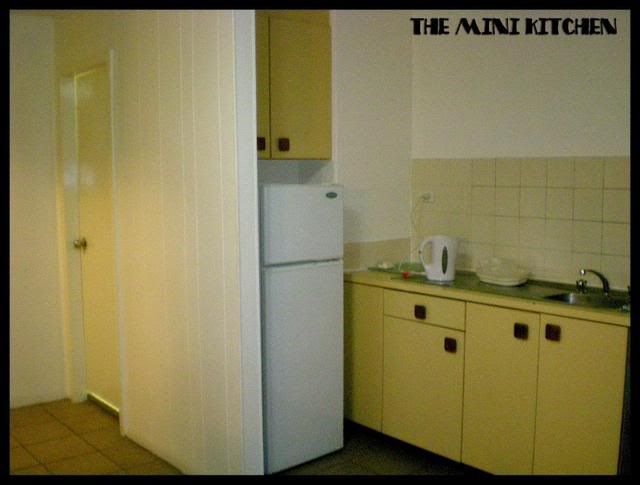 Laze around watching TV, snapping photos of the apartment and people watching from the balcony before heading out again. As the photos show, the apartment was pretty spacious and since the single beds were in the living room, the bed-room and the king-size bed ended up as a place for Damian to place his dirty clothes.
The plan was to visit the casino but thanks to the wrong information given by the receptionist we aborted the plan half-way through. The information given was that it was a short walk, about 5 minutes. However after walking for more than 20 minutes, Conrad still wasn't in sight and so I took out the GPS to check and WTH, there was another 2 km more to go. We decided to call it quits and drive there the next day instead and we spent another 20 minutes walking back. The good thing about walking in Gold Coast and in such a weather is that you will not sweat!!! And I was wrapped up in my tank top, hoodie, jeans and boots. I simply love the weather, how come there's no winter in Singapore?

That's the end for part 3. Will update the rest soon.